Call 315.637.0605 Rev. Heath Can Help!
Hi! I am Michael Heath and this is the Pine Ridge Pastoral Counseling Web Page. Pine Ridge is a place for folks who are looking for the best mental health care but who are turned off by large clinics or impersonal facilities.
Since 1994, Pine Ridge has offered a distinctive and more personal alternative for mental health needs while providing a comprehensive range of psychological services to help individuals, couples and families deal with a wide range of emotional, relational, crisis related, life phase and spiritual problems.
Since I am both a state Licensed Psychotherapist and a nationally Certified Pastoral Counselor, I offer a comprehensive therapeutic approach which can relate to both the psychological and spiritual dimensions of life's difficulties .
This web site is a great place to learn about my areas of expertise and to find answers to questions you may have concerning psychotherapy, marriage counseling, couples counseling, and other counseling related issues. If you can't find what you're looking for, please contact me and I'll be glad to help.
Serving the people of Central New York since 1978!
Latest Blog Articles
By Rev. Michael Heath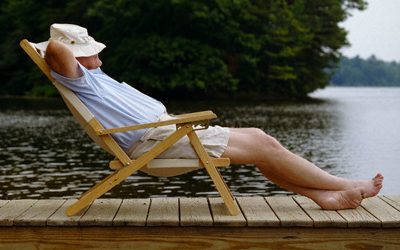 Few would argue that stress is a growing problem for many Americans. Sadly , despite a growing professional consensus which recognizes the importance leisure and non-demand activity for maintaining a healthy brain, many Americans are bogged down by long standing cultural and religious attitudes which disparage leisure by casting it as being lazy or wasting time. New studies show that folks who build leisure into their daily schedule have less stress and out perform those who do not. Here are 12 ways reduce the effects of stress by increasing non-demand brain activity.
read more