Call 315.637.0605 Rev. Heath Can Help!
Hi! I am Michael Heath and this is the Pine Ridge Pastoral Counseling Web Page. Pine Ridge is a place for folks who are looking for the best mental health care but who are turned off by large clinics or impersonal facilities.
Since 1994, Pine Ridge has offered a distinctive and more personal alternative for mental health needs while providing a comprehensive range of psychological services to help individuals, couples and families deal with a wide range of emotional, relational, crisis related, life phase and spiritual problems.
Since I am both a state Licensed Psychotherapist and a nationally Certified Pastoral Counselor, I offer a comprehensive therapeutic approach which can relate to both the psychological and spiritual dimensions of life's difficulties .
This web site is a great place to learn about my areas of expertise and to find answers to questions you may have concerning psychotherapy, marriage counseling, couples counseling, and other counseling related issues. If you can't find what you're looking for, please contact me and I'll be glad to help.
Serving the people of Central New York since 1978!
Latest Blog Articles
By Rev. Michael Heath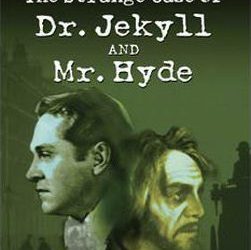 We all know the story of Dr. Jekyll and Mr. Hyde and how a loving and compassionate doctor who, in trying to research the secrets of mental illness, unleashed a monster that dwelled deep within his own psyche. Modern neuroscience has gone a long way in explaining how such opposite demeanors could belong to the same person. And, rather than being a "strange case", this seeming contradiction, (that persons could hold within themselves such opposite traits), is built in to the very structure of the normal human brain .. The key to understanding this mystery and what determines which persona is in control is found in the relationship between the limbic system and the cerebral cortex.
Without having to become an expert or get lost in the details , some basic knowledge about brain physiology can help everyone understand confusing, but less extreme, differences in our own behavior and in that of others.
Here are some clues to let you know when your rational brain is being hi-jacked and some tips to get rational brain back.
read more