Call 315.637.0605 Rev. Heath Can Help!
Hi! I am Michael Heath and this is the Pine Ridge Pastoral Counseling Web Page. Pine Ridge is a place for folks who are looking for the best mental health care but who are turned off by large clinics or impersonal facilities.
Since 1994, Pine Ridge has offered a distinctive and more personal alternative for mental health needs while providing a comprehensive range of psychological services to help individuals, couples and families deal with a wide range of emotional, relational, crisis related, life phase and spiritual problems.
Since I am both a state Licensed Psychotherapist and a nationally Certified Pastoral Counselor, I offer a comprehensive therapeutic approach which can relate to both the psychological and spiritual dimensions of life's difficulties .
This web site is a great place to learn about my areas of expertise and to find answers to questions you may have concerning psychotherapy, marriage counseling, couples counseling, and other counseling related issues. If you can't find what you're looking for, please contact me and I'll be glad to help.
Serving the people of Central New York since 1978!
Latest Blog Articles
By Rev. Michael Heath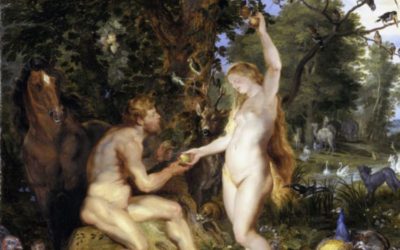 As a pastoral counselor , I am often asked about how my psychological training has influenced my Christian beliefs. While I believe that science does not conflict with my fundamental experience of faith or my belief in God, I believe that it can add to and make more comprehensible some of the more mysterious aspects of life and faith.
The notion of sin is an especially good example. You know the traditional Garden of Eden story and how humankind was seduced into sinning by the serpent. According to Genesis, human beings were a created perfection who were corrupted by the temptation of outside influences. Adam and Eve were driven out of Eden and paradise was lost.
There is, however, another way to understand the nature and origin of sin which does not rely on myth and is more congruent with modern science. If God is understood to be love, then any behavior which does not express love is not of God. Sin is the absence of God. Rather than simply blaming Adam and Eve and seeing the source of sin as stubborn disobedience, sin ( which involves disobedience) may be understood as a sense of fear and insecurity which stems from Adam and Eve's inability to trust God. A basic understanding of brain physiology reveals the structural basis for human fear and insecurity which makes trusting so difficult.
n other words, unlike a traditional, volitional understanding of sin, a scientific view sees unloving behavior as the consequence of fear and panic blocking our capacity to love. We don't chose sin. Sin ( selfish – irrational behavior) takes us over. Let me explain in more detail.
read more